UpDates#2HaitiEarthquakeRelief
Dear Brothers and Sisters,
The struggles, suffering of the people continues and recues search team still pulling out people alive under the rubbles in Haiti. Below you will find an e-mail I received yesterday from folks in Haiti. Rev. Joel, Pastor of Vine Evangelical Baptist Church in Haiti, he states in his e-mail:
"We met yesterday in front of the church we were some fifty people, including children. The engineer came to assess the damages on the building and he believes that the structure of the church has not been deteriorated since the beams and the post has not moved an inch. If it is so then Praise the Lord! However, I would like to have a second opinion. The pressure is incredible but we are holding on through Christ who is our strength. Sergo's house has been destroyed but the family is alive. Actually it is the same thing for other employees. Please, know that all information I give now is partial until I can freely move around and everywhere. Now there is no fuel. I keep in touch with Billy and Rigaud.
One of our deacons (Ronald Laurent) and his daughter (Rodjena) have gone to be with the Lord. Sister Mona Demosthene has also passed away. She was one of the leaders of the children's church. On Thursday we buried Ronald but his daughter's body has not been found. We also do not know where to find the body of Mona. A deaconess's sister is still buried under the tons of concrete in a building where she was teaching. This means that the children are there too! The printing business of Brother Justin (a deacon) has been destroyed. Vine church is standing bur it does have some cracks. The earthquake was 37 seconds long and surprised me while I was parking my vehicle at the front of the church. I did see the Roman Catholic Church nearby collapse with many people gathered inside. Everywhere you see a collapsed building; it means that it is a place where many souls are crushed. I do not know when they are going to get all of those bodies out. There are two to five storied buildings that have collapsed and it is an immense load to clean everywhere in a short time. A few buildings that are still standing are cracked everywhere. The presidential palace, the tax building, the Roman church cathedral , the house of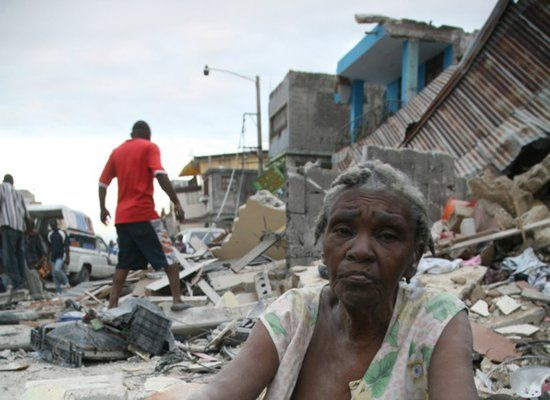 P.O. Box2122WestPalmBeach,Fl33402Email:info@apoxeeministries.org–Fax:5616874895–www.apoxeeministries.org
justice, one major police station, schools and churches have collapsed causing thousands upon thousands of deaths.
The localities which have been destroyed are the following: Turgeau, Carrefour, Delmas, Bourdon, Canapé Vert and down town, etc. There is a hospital in Petion Ville and a few other building that have collapsed. Two students have been killed at the Bolosse Seminary and another one has been seriously injured. One of the main buildings on the campus has collapsed. The residences of one of the teachers to whom I spoke this morning has been severely damaged.
Port-au-prince is not the only city where the earth shook. It shook also in Jacmel, Petit Goave, Grand Goave, etc. Up to today, there are still many dead bodies on the sidewalks in certain areas. Many bodies have been buried under collapsed buildings and the smell begins to come out from under the rubbles. More than ever the population needs food, lodging/ shelter, medical supplies, and so forth. All communication was disrupted and is still not working properly. That's the reason why it took me so long to inform you. We stand in need of your prayers."
Joel St. Amour
Please continue to pray for our family, ministry partners and friends there and us as we continue to work very diligently to bring supplies relief to them. We are grateful for the generosity that has been shown already. Continue spread the word and contributions can be made to www.apoxeeinternationalministries.org Get involved. You can also contribute by mailing a check to Apoxee international ministries at P.O. Box 2122, West Palm Beach, Fl 33402 (please indicate Haiti Earthquake). For more information or to learn more about our ministry, you can log on to our website at: www.apoxeeinternationalministries.org or I can be reached at: abel@apoxeeministries.org or phone: 561-568 2895.
All for the sake of thee,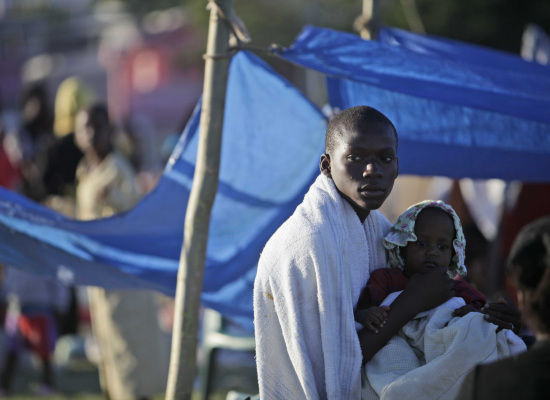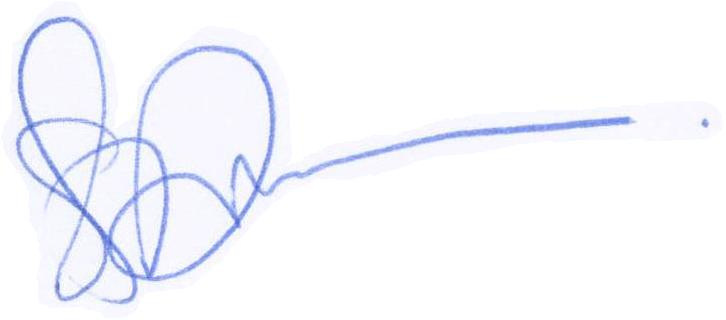 Rev. Abel St. Amour,Th.M.,M.A., BCPC Founder/President Apoxee International Ministries