sol·i·dar·i·ty noun \ˌsä-lə-ˈda-rə-tē\ : unity (as of a group or class) that produces or is based on community of interests, objectives, and standards
Recently several paintball fields have come under fire for various reasons, and so far, have survived these onslaughts as a result of the tenacious patrons and support of the paintball playing

community. Earlier this year, Central Florida Paintball , located in Lakeland Florida, and home to several large events each year, fought and won the right to continue after a single noise complaint resulted in a public hearing.  Paintballers and local businesses alike mobilized , spread the word, and in the end truth and good sense prevailed, and we still have CFP around to play at!
As I write this, a battle is broiling in eastern Long Island over Cousins Paintball.  The field, located in Coram NY, is one of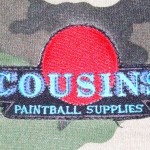 Americas oldest and most respected venues. It is also my Alma Mater , the first time I ever played paintball was on that field way back in 1985! Back then it was known as American Airgun Games, it cost $50 a day to play. For your $50 you got a rental nelspot 007, two 12 gram co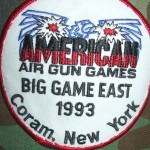 2 cartridges, a pair of shop goggles, a tube of paint (10 rounds) and a hot dog and a soda for lunch! Teams were made up in the morning, and you played with the same people all day long.  I made some great friends at that field, I met members of the Wild Geese, Master Blasters, Can Con,  Force recon, and so many others who went on to great things!
The Amazing thing is, this field is still in operation! In the early 90's Cousins paintball, a great group of people dedicated to our sport, took over the old aagg field and have been going strong ever since.  Dean and Paul have done a great job with it, and to this day it remains a mecca of sorts. If you haven't been to a "Long Island Big Game" your paintball life is incomplete. THEY HAVE REAL HELICOPTERS!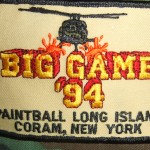 Yep, they fly around and harass you by shooting paintballs and dropping grenades on you! Every year thousands of players head to long island for the annual big game, and they spend allot of money doing so!
Now , after all this history, success, and giving back to the community via charity events, the Brookhaven town Council has put their sights on Cousins Paintball field in Coram, and decided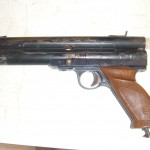 they must go! Town Supervisor Lesko along with Councilwoman Kepert are leading the charge to EVICT Cousins from the property! They are claiming this is due to environmental concerns, but heres the deal:
The land that cousins paintball is located on is indeed pine barrens and environmentally sensitive, which is why it got to be a paintball field in the first place!   Way back in the 80's when Long Islanders were just starting to figure out the dumping crap in the woods was bad for their drinking water, and that most of their watershed was under the pines, many steps were taken to prevent said dumping, clean up existing toxins, and protect the land for the future. Either Suffolk county or the state of NY restricted development on this property making it essentially worthless aside from its environmental value. The original owners of American Air Gun games were able to prove way back then that paintball was non toxic and environmentally friendly, I think one of the partners even ate a paintball for effect if the legend is true! They obtained a land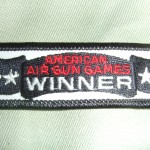 use permit, paid rent every month, and built one of the worlds most awesome paintball fields!
And now , all of a sudden, its apparently dangerous!  (/sarcasm!)
You see Brookhaven , The Town (elsewhere it would be considered a county, but Long Island is screwy that way, they have an extra level of bureaucrats) bought the land from the county of Suffolk or the state of NY (more confusion) about five years ago. Cousins paid over $95,000 a year in rent since then, but for the last year Brookhaven has been returning their rent checks, and Cousins has proof of this for the doubters. so for four years, they accepted the almost $400k in rent money without question, even though they had already declared this land a "preserve," and now its a problem!
Still tracking?
Great, now they are claiming that
Cousins hasnt paid rent in a year (and making it sound like they didnt want too!)
paintball is toxic to the environment
that they tried to help cousins to relocate, but really didn't want to put them anyplace else
and a bunch of other annoying crap…
Councilwoman Kepert
(office: 1 631.451.6968 )  has actively been deleting comments and questions from
her facebook page
, and is still trying to blame cousins paintball for not taking action! What action? move? off an established, functional, environmentally safe piece of land that has had paintball played on it since 1983 (ish?) and isnt supposed to be used for anything but "passive" use anyway?  I THINK NOT!  Has the thought ever occurred to Councilwoman Kepert or Supervisor Lesko that maybe they should be trying HELP cousins and THEIR CONSTITUENTS by amending the legislation, adding a provision and fighting for those 50 jobs and all the other revenue Cousins helps create? unfortunately not…
No my friends, this is a case of politicians again believing that if they say it, it must be true…
SIGN THE PETITION
We all know what a load of crap that is. They are claiming their hands are tied and there's nothing they can do… they're actively trying to sacrifice not only a business that creates almost 100k in rent a year alone for the town, but employs over 50 people, has events that bring in hundreds of thousands of tourism dollars, and are frigging great people!
SIGN THE PETITION
I no longer have tolerance for any politician that intentionally tries to burn their own constituents by eliminating jobs and opportunity under the guise of protecting the people!  They are using false arguments, they are washing their hands, they are trying to get others to drink the cool aid and blame the people they are attacking for all that is wrong,
BULLCRAP!
I don't care where they are, what party they represent, what their "reasons," we have already caught this politician in several lies and it cant be accepted from an ELECTED official! EVER!
"It is what is,"  is NO LONGER ACCEPTABLE!
As always, thanks for reading. I appreciate you taking your time to suffer through my rantings. Until the next time, when im calmer and able to tell you how awesome Hurricane paintball, in Palm Bay , FL is. Happy hunting and keep on pumping!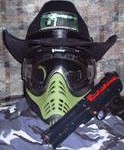 -Mav